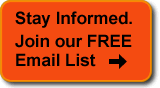 Access Issues
Help NMOHVA Stop the Legislative Thievery!
Last Updated: January 25, 2016
We are angry and disgusted to announce that, once again, the NM Legislature plans to steal your state "OHV sticker funds". The Senate's General Appropriation Bill, Senate Bill 158 (SB1582) raids the OHV Trail Safety Fund (aka the "sticker fund") for $500,000. That's right, a half million dollars is in their crosshairs. That is money we all paid into the fund that is supposed to be used for OHV safety and education programs. Adding insult to injury, the stolen funds would be given to State Parks, where motorized recreation is completely prohibited.
Read more >>
News
NM Backcountry Discovery Route (NMBDR) Movie Premiere at the Kimo Theatre
Last Updated: February 1, 2016
Come join us for an afternoon of film and adventure at the New Mexico Backcountry Discovery Route (NMBDR) Movie Premiere at the Kimo Theatre on Feb 21st. Experience the joy and challenge of riding on remote backcountry roads covering 1,200 miles through the beautiful state of New Mexico. Discover New Mexico's scenic terrain including high-elevation forests, mountains, deserts and canyons. You will experience the unique culture and history of New Mexico's rural towns, native reservations, historic locations and more!
When: Sunday, February 21, 2016
Where: Kimo Theatre, 423 Central Ave N.W. Albuquerque, NM 87102
Read more >>
A VERY Rare Opportunity - NOHVCC Hosting Meetings for OHV Input on BLM-Managed Lands
Last Updated: January 4, 2016
The National Off Highway Vehicle Conservation Council (NOHVCC) is hosting a series of meetings across New Mexico to gather input on how the BLM in New Mexico can better serve the OHV community. Yes, you heard that right! These meetings are being held specifically to gather input from the OHV users in the state!
You can read all the details on the meetings below in the NOHVCC Invitation Letter. Click on "Read more".
Who is NOHVCC? NOHVCC is a national body of OHV recreation enthusiasts. Their mission is to develop and provide a wide spectrum of programs, materials and information, or "tools", to individuals, clubs, associations and agencies in order to further a positive future for responsible OHV recreation. NOHVCC was the sponsor for NMOHVA's initial organizational meeting.
Read more >>