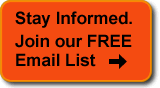 Access Issues
Get Involved - Next Step in the Cibola National Forest "Forest Plan Revision"
Last Updated: July 28, 2015
The Cibola National Forest has reached the next step in the process of revising their Forest Plan. They have announced a series of public meetings and have asked the public to review draft documents and comment on two key subjects: "Desired Conditions" and "Inventory and Evaluation Process of Lands that may be Suitable for Wilderness."
Both of these subjects are very important to motorized recreation in the future.
Read more >>
Gila National Forest Announces Community Meetings for Assessment Process
Last Updated: July 31, 2015
The Gila National Forest has started the long, multi-year process of revising its Forest Plan. The Forest Service has announced the dates for community meetings describing the assessment phase.
Read more >>
News
Join NMOHVA for the 2015 Rubber Chicken Ride!
Last Updated: August 2, 2015
Come join the New Mexico Off Highway Vehicle Alliance (NMOHVA) at their 4th Annual Rubber Chicken Ride dual sport motorcycle event in beautiful Truth of Consequences, New Mexico on October 23rd-25th, 2015.
This year's event is again a fund-raising event. All proceeds above NMOHVA's costs will be donated directly to the Friends of the Box, Inc. This local access advocacy group is working hard to restore and protect public access to the stunning Monticello Box (best dual sport ride in NM?) west of Truth or Consequences.
You can register by clicking on "NMOHVA Events" in the left hand column of this page.
Read more >>