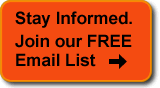 Access Issues
Lawsuit Schedule Resumes - Court of Appeals Grants Intervener Status to Greens
Last Updated: November 23, 2013
In our last update, we told you our lawsuit was on hold until the 10th Circuit Court of Appeals ruled on the environmentalist's request to intervene. The good news is that the lawsuit is once again moving forward on a schedule. The Court of Appeals granted the Center for Biological Diversity (CBD) et al the requested "intervener" status. This was not unexpected.
The Forest Service (and now also the CBD) have until March 14th to file their response to the initial brief NMOHVA filed in June. We then have until April 25th to file our final response. After that, the judge will review the information and either schedule oral arguments or make a decision from the briefs.
So...the net result is that the lawsuit was delayed about six months. This delay hasn't changed our position.
And again, THANK YOU!!!! Without the support of all of you, none of this would be possible.
Read more >>
Public Comment Period Starts for the Magdalena Ranger District Travel Management
Last Updated: November 23, 2013
The Cibola National Forest has released the draft Environmental Assessment (EA) for Travel Management for the Magdalena Ranger District. This is the LAST remaining Ranger District in the state to release the NEPA document for Travel Management.
The official notification of the 30-day public comment period was published in the Albuquerque Journal on Nov 22. The deadline for comments submission is midnight Monday, December 23rd (since the 30th day falls on the weekend).
Written comments must be submitted via mail, fax, or in person to: Forest Supervisor Elaine Kohrman, Attn: Magdalena Travel Management Project, 2113 Osuna NE, Albuquerque, NM 87113, 505-346-3901(FAX). Comments may be mailed electronically to:
comments-southwestern-cibola@fs.fed.us
Start writing your comments today and give the Forest Service a very merry holiday! The roads you save are your own!
Read more >>
News