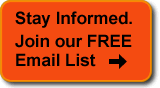 Access Issues
NMOHVA Wins Struggle Over Lawsuit Documents
Last Updated: May 22, 2013
Over the last month, NMOHVA and our legal team have worked hard to ensure that all the documents that we need to successfully make our case in court are included in the "Administrative Record" (AR).
It has been a struggle to get them all included. We are happy to report the Forest Service finally conceded and has provided all of the documents that we asked be included.
The result of all of this wrangling is that the schedule has been delayed by about a month. NMOHVA and the Forest Service have agreed to a new schedule:
6/10 - NMOHVA files its Opening Brief.
8/12 - The FS files their Response Brief.
8/27 - NMOHVA files its Reply Brief.
Oral arguments, if they take place in this case (at the judge's discretion), would take place sometime after our Reply Brief.
Read more >>
NMOHVA on the Radio
Last Updated: May 22, 2013
Joanne Spivack (NMOHVA Special Project Coordinator) will be on 770 KKOB on Thusday from 5-6 pm (the Scott Stiegler show) as a solo guest. She will be discussing the Santa Fe National Forest decision and NMOHVA's lawsuit to get that decision reversed for the whole hour. Check it out the braodcast and let your friends and fellow enthusiasts know.
Read more >>
News
NMOHVA and NMTA Announce the Sipapu Shindig
Last Updated: March 6, 2013
First Annual NMTA/NMOHVA Sipapu Shindig
When : Friday May 31st-Sunday June 2nd, 2013
Where : Sipapu Ski & Summer Resort 5224 New Mexico 518 Vadito, NM 87579 Phone (800) 587-2240 www.sipapunm.com/
The New Mexico Trials Association (NMTA), and the New Mexico Off-Highway Vehicle Alliance (NMOHVA) are proud to co-sponsor this observed trials event/dual-sport motorcycle rally in Sipapu, NM.
Read more >>
RMAR Announces the Quien Sabe 600 Dual Sport Ride
Last Updated: March 6, 2013
Rocky Mountain Adventure Riders (RMAR) has announced the first Quien Sabe 600 ride across northern New Mexico will be September 26-29th, 2013. This ride will benefit the NMOHVA Access Defense Fund.
Details are available at the link below.
Support NMOHVA by doing this great ride!
Read more >>