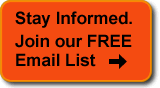 Access Issues
Santa Fe National Forests Forest Plan Revision Meetings
Last Updated: March 24, 2014
The Santa Fe National Forest is starting the long, slow process of revising their Forest Plan. The Forest Plan sets the overall goals and land use patterns for the national forests. As such, the Forest Plans can have long term effects on motorized recreation opportunities.
In April and May, the Santa Fe National Forest will be hosting two types of public meetings as they begin the Forest Plan revision process:
1) Forest Plan Revision Assessment Meetings -Various locations in April and May 2014 (see the Assessment Meetings flyer below).
2)Technical Workshop on the Assessment -April 30 in Santa Fe, 9am-12pm (see the NMOHVA web page for a copy of the Technical Workshop flyer below).
Read more >>
News
Cedro Peak Update/Trail Work Dates
Last Updated: March 24, 2014
NMOHVA recently closed out its Recreational Trails Program (RTP) grant project at the Manzanita Mountains Trail System (aka Cedro Peak). NMOHVA's multi-year project with the Sandia Ranger District put over $350,000 dollars of trail improvements on the ground for the use and enjoyment by the many users of this popular trail system.
Even with the NMOHVA project completed, there is still more ongoing trail expansion and improvement under way at Cedro. The Forest Service is adding another 9 miles of trail designated open to motorcycles this year. The Sandia District's Trail Program Manager, Mr. Kerry Wood, has announced the work dates for the rest of 2014 and is looking for willing volunteers to help complete the trail work needed.
For detailed information, we have posted the flyer describing the work dates and logistics below.. We have also posted the latest version of the Manzanita Mountains Trail System map for everyone's use and enjoyment.
Read more >>
Sipapu Shindig Registration is OPEN!
Last Updated: March 3, 2014
The registration for the 2014 Sipapu Shindig is now open. The event will take place May 30-June 1 and will again be based at the Sipapu Ski and Summer Resort. You can register now by clicking on the "NMOHVA Events" button in the left hand column of this page.
Read more >>
2014 Burro Mountain ATV/UTV Jamboree
Last Updated: March 3, 2014
The Burro Mountain Trail Riders, the Burro Mountain Homestead, and Southwestern Camper Ranches will be hosting the 2014 Burro Mountain ATV/UTV Jamboree on June 3 - June 8. This five day event will include fun competitions, prizes, and fellowship. The Burro Mountain Homestead location is surrounded by the Gila National Forest and offers numerous and varied routes for riding.
The Jamboree takes place at the Burro Mountain Homestead RV Park located south of Silver City, New Mexico. The Homestead is located in the Burro Mountains of the Gila National Forest and offers full RV hook-ups, guest rooms, and some boondocking spaces. Detailed information on the event and registration will be available to the public around March 15th.
To be added to the contact list for this event and receive updates and registration information, send an email to burromountain@yahoo.com or call the burro Mountain Homestead office at 575-538-2149 (Monday - Friday, 9 am to 2 pm).
Read more >>