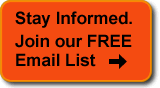 Access Issues
Southwestwestern Colorado Single-Track Threatened
Last Updated: January 17, 2015
This Access Alert is a bit unusual for NMOHVA - the particular area threatened is not in New Mexico. But if you are interested in riding and preserving some of the very best (and some of the most challenging) single-track motorcycle trails in Colorado, read on!
Read more >>
News
Get Your 2015 NMOHVA Access Defense Calendar
Last Updated: November 30, 2014
NMOHVA is again offering the official NMOHVA Access Defense Calendar. Last year's calendar was such a big hit, we are offering a 2015 version for the coming year. These big, full-color calendars feature twelve full-color OHV photographs provided by our members.
These great calendars are only $20 each and, thanks to our generous calendar sponsors, each and every dollar goes directly to the NMOHVA Access Defense Fund.
NMOHVA is also running a special membership offer for the months of December and January. If you jon NMOHVA or renew your membership for another year, we will send you the Access Defense Calendar for FREE!
You can order calendars as you need for yourself and friends by clicking "NMOHVA Store" in the left column.
Taking advantage of the FREE calendar offer by joining NMOHVA or renewing your membership is almost as easy; just click on the "Join NMOHVA" tab to the left.
Read more >>
"And the Winner Is..." -- Access Defense Calendar Photo Contest Results
Last Updated: November 30, 2014
Dixon Patrick was the winner of the $50 Sportsman Warehouse Gift Card in the 2015 Calendar Photo contest. The contest provided that each member would receive a ticket for each photograph they submitted (maximum five entries) for use in the 2015 Access Defense Calendar. We received 28 qualified entries and Dixon's ticket was picked in the random drawing. Congratulations Dixon!
Each person who submitted a photograph that was chosen for use in the 2015 calendar will also be awarded a free calendar. Calendar winners are: Dixon Patrick, Mark Werkmeister, Joanne Spivack, Jim Tyldesley, Darryl Dunlap, and Frank Whiston.
Read more >>